I am excited to be participating in the Witches & Witchcraft Reading Challenge for the second year, hosted by Melissa's Eclectic Bookshelf. Any full-length book with a witch as a main character, or books with witchcraft themes count toward this challenge. Each month, there will be a post on Melissa's blog to link up reviews.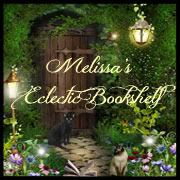 This will be my official challenge post to track my progress. I'm aiming for the Maiden level of 6-10 books.
1. IT TAKES A WITCH by Heather Blake
2. THE DEMON LOVER by Juliet Dark
3. BEWITCHED, BOTHERED & BISCOTTI by Bailey Cates
4. PEACH PIES AND ALIBIS by Ellery Adams
5.
6.
7.
8.
9.
10.